SIGN U.P.P.
Working Together, Our Potential is Unlimited!
Thanks for visiting us & here's to a N.U. YOU! If you are interested in tapping into Unlimited Potential Power & you want to join, please send U.P.P. your information! You will be contacted A.S.A.P. Click here or email: info@we.let.itgo.com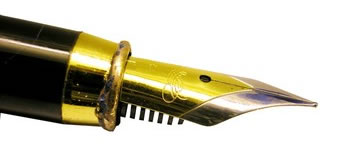 OPENINGS:
T H E N E P A L M N E T W O R K
Accepting Applicants for the following positions:
TALENT SCOUTS

Personnel Responsible for Seeking Out New Talent
(Excellent Communication Skills Required)
SPOKESPERSON(S)

Personnel in Charge of Making Appearances in Commercials,
Interviews, and Promotional Shoots (Photography/Video)
ASSISTANTS/INTERNS

Personnel Responsible for Doing What is Required to Complete
Deadlines, Errands, Follow-Up on Current Projects, etc.
EVENT SCHEDULERS

Personnel in Charge of Coordinating Gatherings and Promoting
Up Coming Events (Communication Skills Required)
PRODUCTION STAFF
Personnel Responsible for the Operation, Production, and Packaging
of Material for Promotion, Sales, and Estalishing Web Presence
(Advertising/Marketing/Research, Music Critique/Review Writers, etc.)
BENEFITS?
SENSE OF PURPOSE
NETWORKING OPPORTUNITIES
REAL-WORLD EXPEREINCE ("ON THE JOB TRAINING")

CHANCES TO EARN REWARDS
LEARNING THROUGH OUR SELF-DEVELOPMENT PROGRAMS
___________________________________________________________________________________________________________
The Nepalm Network
began as an independently published newsletter, but in operating as a network -
"an interconnected chain, group, or system utilized to achieve a desired income/outcome"
- it is necessary to understand that there is power in numbers, and our network is quickly becoming one of global unity.
"WORKING TOGETHER TO REACH OUR FULLEST POTENTIAL... TOGETHER."